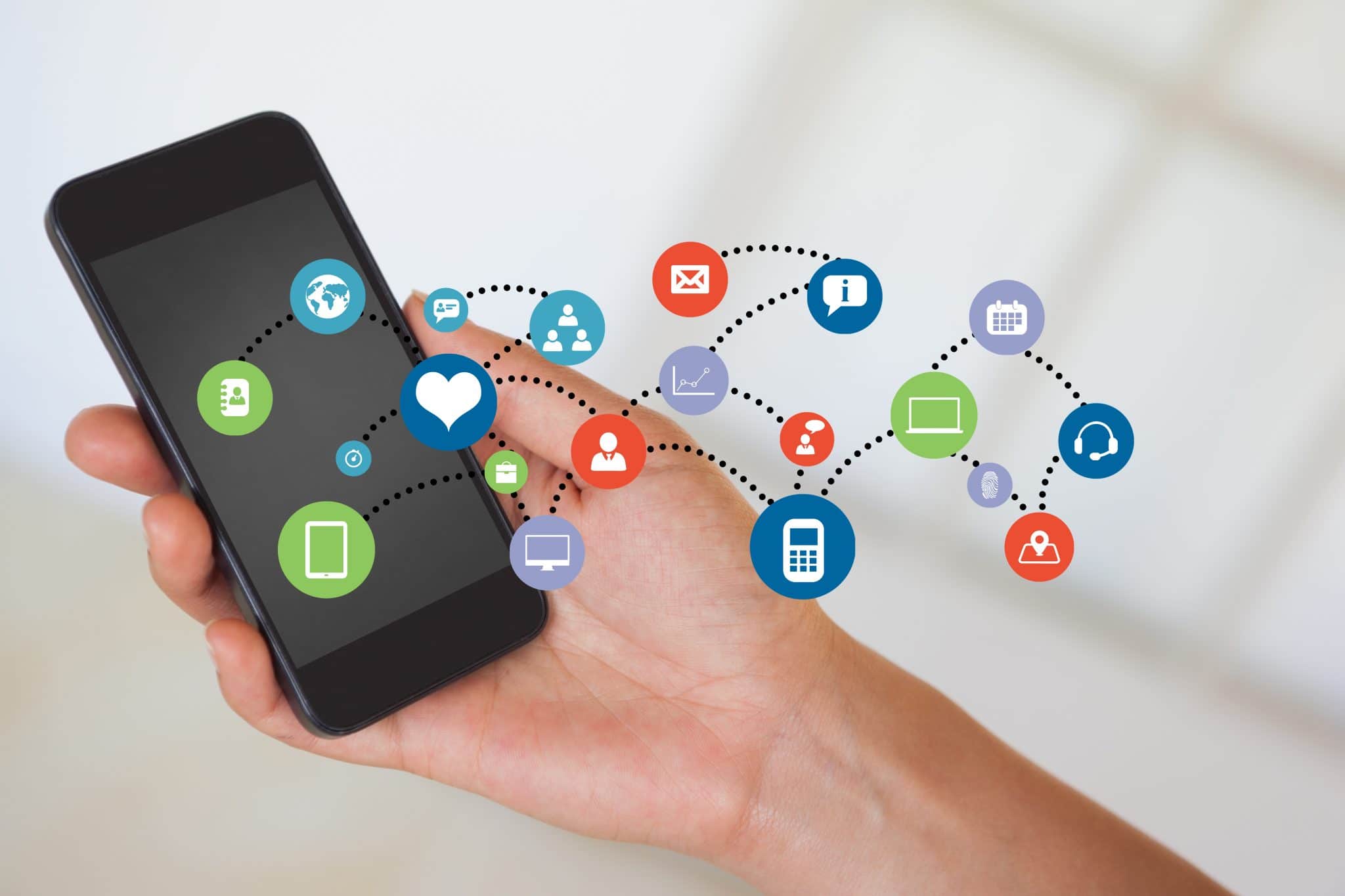 The digital world is evolving. Having a business app is no longer a luxury, but a necessity if you wish to stay ahead of your competition. Statista says that by 2020, 2.87 billion users will be on smartphones. If your audience is a part of this user group, then definitely you can't afford to not have your app presence. Whether you're a startup or an enterprise, having a mobile app has become mandatory. If you too are considering to have your mobile app, then this post is for you!
Building an app may sound easy, but there are lot of things to keep in mind while developing an app. If you're planning for one, then here is a list of ten things to consider while developing a mobile app.
Understand your audience
This may sound basic, but this is where your homework should begin. Knowing your customers surely gives you an edge over your competition. Understanding their requirements, how they engage with your business, what kind of information they look, their age and demographic range, their pain points will help you to develop a tailor-made app that your user won't want to leave.
Consider your budget
"I would love to have all the possible features in my app." If that's what you think in your head, then it's time for a reality check. While it is no doubt having multiple features in your app is a great idea, your budget may not permit the same. Hence, it is critical to keep your budget in mind before you jump into developing your app and later get caught by surprises.
Platforms to use
Coming to the technical front, determining the platform on which you want to develop your app is important. If budget permits, go for both Android and iOS versions because these are the two most common platforms where your user base will be. If your budget is limited, it is advisable to begin with the Android version because most of the smartphone users are Android users. Also determine if you want to go with Hybrid or Native apps. While Hybrid apps are cheaper, it needs a lot of testing to make it bug free. On the other hand, native apps can run smoothly once built but might not be a cost-effective solution. Determine your priorities and requirements to decide on one.
Keep your app up-to-date
Mobile platforms are constantly updated. Hence it is important to keep your app up-to-date as well, or else it may become redundant or incompatible. Keep this in mind while developing your app.
User friendly UI/UX
This is one of the most important aspects to consider while developing an app. A user friendly and simple to use UI/UX is very critical for your users to love your app. No one likes a wacky UI/UX. Use the latest technologies and spend considerable amount of time in designing and developing your app's UI/UX.
Analytics integration
A mobile app that is backed by app analytics tend to do better in the long run. Why? Because it gives you all the insights on how your users are engaging with your app. A deep analysis of the data fetched by your mobile app offers a lot of information and inputs to help you understand the areas where your app is performing well and which are the areas of improvement. Having app analytics in place and fine tuning your app as per the inputs received from the analytics will surely help your app to stand out.
What's unique?
Yes, you read that right. There are thousands of apps on the app stores and many more getting added to the list every day. Why would a user choose your app over a competition? Wear the hat of a user and think about it. Your app is the best way to connect your brand with your user and get them converted. Think out of the box and add unique features that addresses the pain points of a user. Keep innovating and tweaking. Remember, users get bored easily seeing the same thing every day. The best way to grab their attention is to add unique features and making it interactive.
Efficiency of the app
Another important and crucial factor that can 'make' or 'break' the success of your app. Ensure your app is fast to download, works the way it is intended to do , doesn't use too much of data, and doesn't consume too much of memory or processing power of your phone.
Testing
Testing is important. Don't forget to test your app before you launch it or push down the app store. Your app should be perfect in all aspects – navigation, high performance, and offer all that you have promised. You should ensure there's no bug and it's working fine.
Last but not the least, add some great content
A great app without any content is of no use. So, ensure your app has highly engaging, insightful content that can add value.